About Us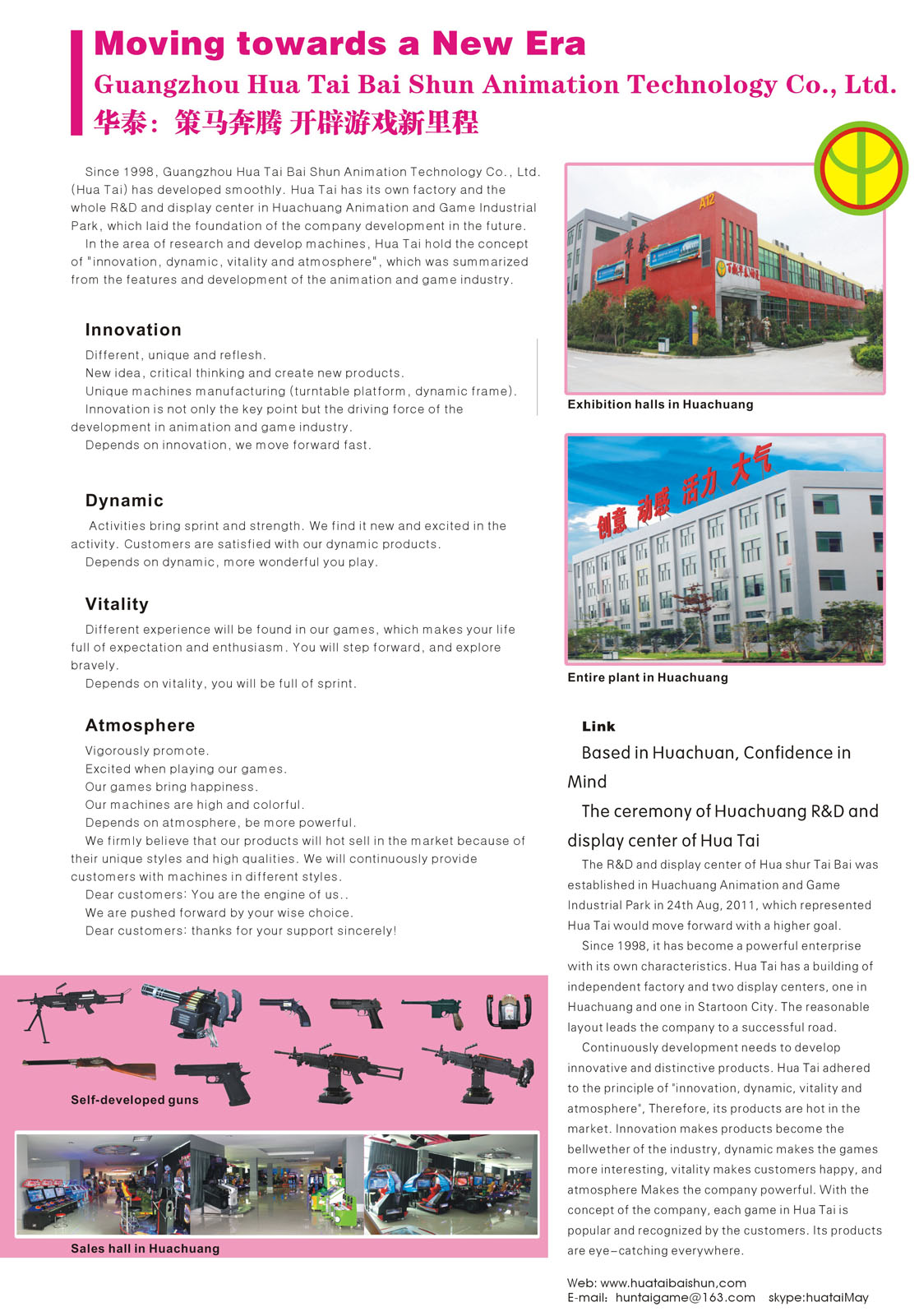 Since 1981, the Founders of Prospect World Limited has been involving in The amusement game 
business for over 20 years. In 1997, Prospect WorldLimited was established in Hong Kong. Our business covers three major fields: Hard-Disk converting arcade system, Gambling machines and Amusement game equipments. After years of investing and developing in thefield of Hard-Disk converting arcade system, Prospect World has establishedas the leading amusement machine manufacturer in the industry.
Prospect World is well known in the domestic market for offering stable and good quality products as well as providing all-around technical supports. We believe those are the elements to keep our customers coming back to us. Our HD-arcade products include game center smash hits like: Racing games: Initial D (Special Stage), Out Run 2, F355 Challenge or Shooting games: The Silent Scope Series, The House of the Dead Series and The Time Crisis Series. Music games include EZ2 Dance Machine, Taiko Drum Master Series and sporting games like The Royal Jockey Club and various models of Electronic Dart Machines.
Prospect World understands the importance of continuously investing and developing new products and in order to meet the demands of new andinnovation products, we have full time and contracted engineers in South Korean, Taiwan and in China. As the number of our products grows more and our products became matured, we are making our ways into other markets.
Looking forward to the future, Prospect World are planning to expand our foreign sales and distributing location around the globe by working with our foreign partners. We recognize our advantage of being both the manufacturer and seller and we are determine to offer our customer the most competitive pricing, all around customer care and complete technicalsupports for all of our products.
Copyright © 2013 Guangzhou huataibaishun animation Technology Co., Ltd.